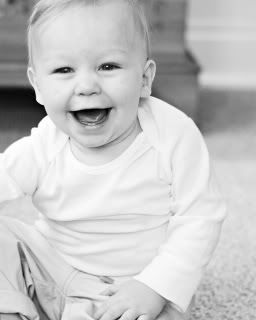 One of the things I love best about being a child photographer is getting to watch them grow and their little developing personalities. Being involved in a familie's life, being the one responsible for documenting their children's moments is truly an honor for me.
Jackson has been a joy to work with this past year and has quickly become quite the little man. His Mom & Dad make my job easy they are fun to be around while I photograph Jack, the love they have for this little guy will put a smile on anyone. In fact on my way out to his one year session my husband said "Have fun!" (as he does when I leave for all sessions), but my reply was quickly "Oh I will his parents will do anything to make him smile!".
So enjoy these portraits of Jack through this past year and his recent birthday session. Happy Birthday Jackson!